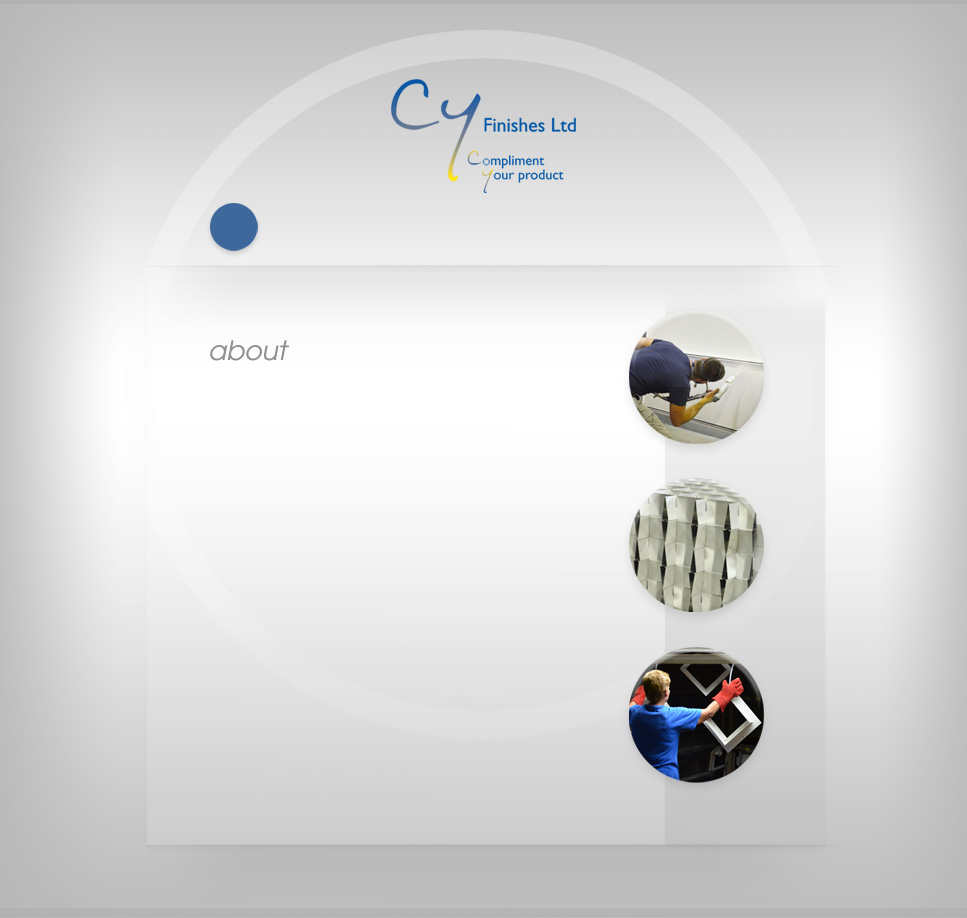 30 Years' Experience

CY Finishes is a highly professional paint finishing company with a wealth of knowledge and experience to assist customers with technical advice regarding the most effective and competitive powder or wet paint process for their particular job.

CY will finish any material with any commercially available paint or powder.

The company operates the highest standards of Quality Control and ensure compliance with current Health and Safety legislation. Furthermore, CY implement EPA regulations covering reduction of emissions.

CY numbers many blue chip companies among its customers across a wide range of industries, some of which include Medical, Electronics, Telecoms, Computer, Signage, Display, Shopfitting, Security and the Ministry of Defence.
Tel:
01635 43860
• Fax:
01635 38547
• Email:
sales@cyfinishes.com